Share Certificates
You can earn higher interest rates with a Certificate from DCFCU. We offer terms ranging from 6 to 60 months with a minimum deposit of $2,000. Interest is paid monthly and can be compounded or deposited to your DCFCU Checking or Money Market Account monthly. The same options hold true for principal at maturity. Early withdrawal from any certificate may incur a dividend penalty.
*Annual Precentage Yield. Penalty for early withdrawal. Minimum amount required to open certificate is $2,000, with a maximum of $250,000.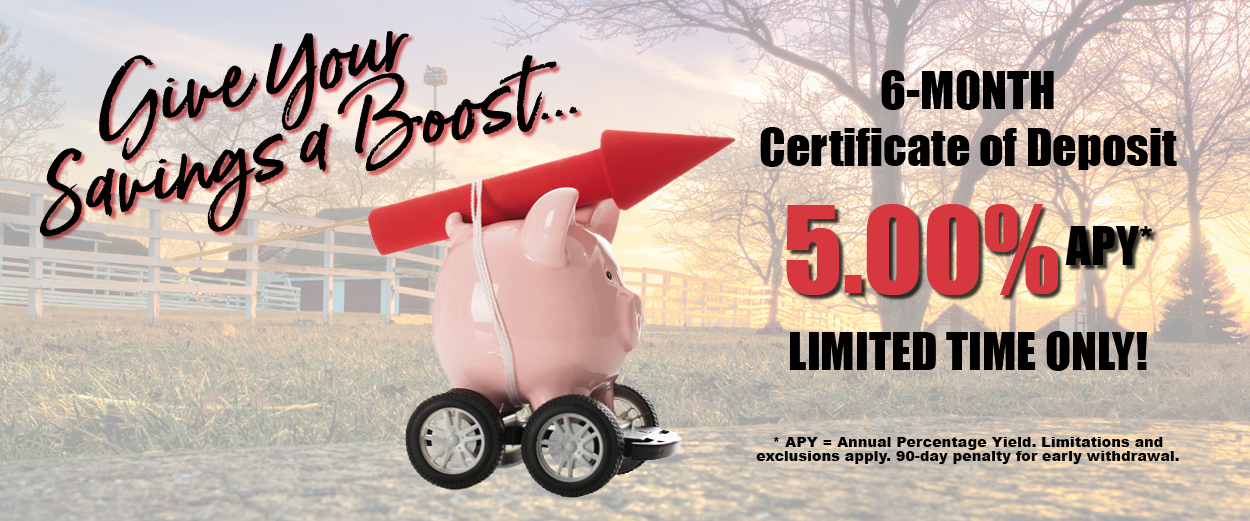 Give your savings a boost with our CD Special! Here are the details:
Interest Rate: 5.00% APY (dividends are paid monthly)
Minimum Deposit: $50,000
Maximum Deposit: $250,000
90-day penalty for early withdrawal
Special rate is non-renewable
Limited Time Offer! Visit any of our office locations to take advantage of this special rate!
Share Certificate

Effective Date:

Monday, December 4th, 2023
Term
Min. Amt.
Rate
APY*
6 month
$2,000.00
1.49%
1.50% APY
12 month
$2,000.00
1.98%
2.00% APY
24 month
$2,000.00
2.96%
3.00% APY
36 month
$2,000.00
2.23%
2.25% APY
48 month
$2,000.00
2.47%
2.50% APY
60 month
$2,000.00
2.71%
2.75% APY
*APY = Annual Percentage Yield.
Go to main navigation