Vehicle Loans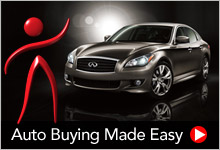 We're helping our members go places! Not only do we help you with financing for your vehicle, but we also help you in your search for a vehicle. We provide a variety of resources both online and through our partnership with local dealers. You can rely on us to help you search, compare, and finance your next new or used vehicle!
Special Offer: During the month of May, get $300 CASH BACK when you purchase or refinance a vehicle with an Auto Loan from Downriver Community Federal Credit Union! Plus, if you refinance your loan from another bank, we'll make sure that your new rate is at least .75% below your current rate!
* Offer ends May 31, 2017. Interest rate is based on your personal credit history and year of the vehicle. $300 Cash Back is subject to repayment if the loan is paid off within 90 days. Other restrictions may apply. Contact a Member Services Representative for details.
|
Recreational Vehicles
|
|
Recreational Vehicle Loans
Explore the scenic parks and waterways of downriver with a Recreational Vehicle Loan from DCFCU. We can finance your next boat, ATV, travel trailer, jet ski, or snowmobile at a great rate with flexible terms.

Go to main navigation