Auto Loans
We're helping our members go places! Not only do we help you with financing for your vehicle, but we also help you in your search for a vehicle.
Save time with our convenient Pre-Approval.
Save money with our great loan rates.
Save gas with our online search of local dealers.
We provide a variety of resources both online and through our partnership with local dealers. You can rely on us to help you search, compare, and finance your next new or used vehicle!
For a limited time! Purchase or refinance a vehicle with a DownriverCU Auto Loan and get 2% Cash Back (up to $600) with No Payments for 90 Days!*
Here's an example of how much CASH you could receive by taking advantage of this special offer:
$10,000 Auto Loan = $200 Cash!
$20,000 Auto Loan = $400 Cash!
$30,000 Auto Loan = $600 Cash!
*Offer ends June 30, 2022. Subject to approval. Minimum loan amount $10,000 with a maximum cash back amount of $600. Indirect loans and refinances of existing DownriverCU loans are not eligible. Other guidelines and restrictions may apply.
---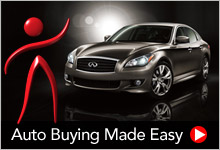 Looking for a car, but don't know where to turn? Check out our indirect car buying and loan service!
*Please Note: Loan applications applied using this indirect service are not eligible for the current auto loan promotion.
---
New & Used Vehicles
Our Member Satisfaction Specialists will be happy to help you with the financing for your next new or used vehicle.
Our Vehicle Loans Offer:
Low rates
A variety of terms
Convenient pre-approval
Online, phone or in-branch applications
Optional GAP coverage
Optional Mechanical Breakdown coverage

After-The-Sale Refinancing
Did you purchase a new vehicle within the last 12 months and finance it elsewhere? If your answer is yes, then we have a special offer for you! Refinancing is a great way to save money by lowering your payments and better yet, we will give you our current new vehicle rate. Call a Member Satisfaction Specialist today for more details.

Go to main navigation