Auto Loans
We're helping our members go places! Not only do we help you with financing for your vehicle, but we also help you in your search for a vehicle.
Save time with our convenient Pre-Approval.
Save money with our great loan rates.
Save gas with our online search of local dealers.
We provide a variety of resources both online and through our partnership with local dealers. You can rely on us to help you search, compare, and finance your next new or used vehicle!
---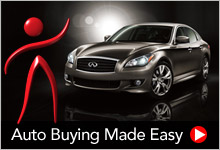 Looking for a car, but don't know where to turn? Check out our indirect car buying and loan service!
*Please Note: Loan applications applied using this indirect service are not eligible for the current auto loan promotion.
---
New & Used Vehicles
Our Member Satisfaction Specialists will be happy to help you with the financing for your next new or used vehicle.
Our Vehicle Loans Offer:
Low rates
A variety of terms
Convenient pre-approval
Online, phone or in-branch applications
Optional GAP coverage
Optional Mechanical Breakdown coverage

After-The-Sale Refinancing
Did you purchase a new vehicle within the last 12 months and finance it elsewhere? If your answer is yes, then we have a special offer for you! Refinancing is a great way to save money by lowering your payments and better yet, we will give you our current new vehicle rate. Call a Member Satisfaction Specialist today for more details.

Go to main navigation