Grow Your Business Series
Downriver CU is committed to helping our members increase their knowledge so that they can achieve success in both their individual and business lives. Our Grow Your Business Series was started back in February 2008 as a way to help people grow their business in the face of a challenging economic environment. This series features a variety of topics, presented by local, national, and international personal and business growth experts each month.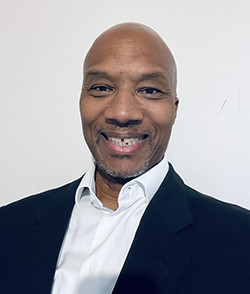 Our Grow Your Business Series continues with an unique workshop on the topic of "Three Ways to Increase Your Business Profits" presented by Billye Thompson--Entrepreneur, Marketing & Sales Consultant, and Communications Specialist.
Let's face it, every business professional wants to run a profitable business. A profitable business can have a positive impact on you, your employees, and the community. Sometimes, though, you can get caught up in the day-to-day efforts of running your business, and overlook the opportunities that are right in front of you. In this workshop, Billye Thompson will layout the strategies needed to help you grow a more profitable business in a predictable way. Regardless of whether you're a startup or you've been in business for a while, the information provided will give you a roadmap for bankable profits and growth. Space is limited so register today!
Billye Thompson is the Founder of Hemisphere Consulting, a branding and growth consultancy that specializes in branding, strategy and messaging. He's also a voice actor of twenty plus years. He's voiced for brands such as General Motors, Disney World, FedEx, Walmart, Chevy and Right Guard to name a few. He's studied marketing with Jay Abraham, Donald Miller and Brendon Bruchard. When he's not working, he's spending time with his wife, daughter, and two dogs. He loves to read, travel ,and go to movies in his spare time.
Date:

Wednesday, June 21, 2023

Location:

Downriver Community Federal Credit Union
(enter through Community Room entrance at rear of building)
15261 Trenton Road
Southgate, MI 48195

Time:

8:00 a.m. Registration and Breakfast.
8:20 a.m. to 10:00 a.m. Introductions and Workshop

Speaker:

Billye Thompson - Entrepreneur, Marketing & Sales Consultant, and Communications Specialist

Registration:

$5.00 - includes breakfast, networking, and workshop
(FREE for members of DownriverCU--use code "dcfcu")

UPCOMING EVENTS AND WORKSHOPS:
Learn & Grow Workshops
Did you miss one of our recent Grow Your Business Workshops? You can watch it here!
Go to main navigation