Grow Your Business Series
Downriver CU is committed to helping our members increase their knowledge so that they can achieve success in both their individual and business lives. Our Grow Your Business Series was started back in February 2008 as a way to help people grow their business in the face of a challenging economic environment. This series features a variety of topics, presented by local, national, and international personal and business growth experts each month.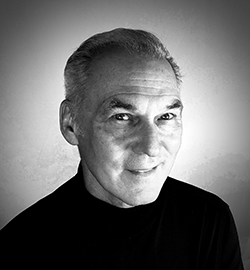 Our next workshop in the Grow Your Business Series will be on the topic of "How to Improve Your 'Future Vision'!" presented by Daron Powers, Author, Speaker, and Coach. Have you found it difficult to harness the power necessary to reach your goals in this world of increasing complexity, constant stress, and rapid change? This engaging, "hands on" workshop will help you gain the tools you need to achieve successful outcomes, both personally and professionally. Not only will you come away with more focus, clearer direction, and a more resilient mindset, but you'll also develop strategies for creating a positive environment to support your goal achievement! Space will be limited for this special event, so RSVP today!
About Daron Powers: Daron is a former award-winning Dale Carnegie Leadership Coach, consultant to Fortune 500 companies, Martial Arts instructor, and a U.S. Air Force Veteran. Over the last four decades, Daron has created and presented performance improvement programs impacting well over 400,000 people in the United States, Canada, and Mexico.
Date:

Wednesday, July 20, 2022

Location:

Downriver Community Federal Credit Union
(enter through Community Room entrance at rear of building)
15261 Trenton Road
Southgate, MI 48195

Time:

8:00 a.m. Registration and Breakfast.
8:20 a.m. to 10:00 a.m. Introductions and Workshop

Speaker:

Daron Powers - Author, Speaker, and Coach (www.VideoMarketingEdge.com)

Registration:

$5.00 includes breakfast, networking, and workshop
(FREE for DCFCU Members--use code "dcfcu")

UPCOMING EVENTS AND WORKSHOPS:
Learn & Grow Workshops
Did you miss one of our recent Grow Your Business Workshops? You can watch it here!
Go to main navigation