Grow Your Business Series
Downriver CU is committed to helping our members increase their knowledge so that they can achieve success in both their individual and business lives. Our Grow Your Business Series was started back in February 2008 as a way to help people grow their business in the face of a challenging economic environment. This series features a variety of topics, presented by local, national, and international personal and business growth experts each month.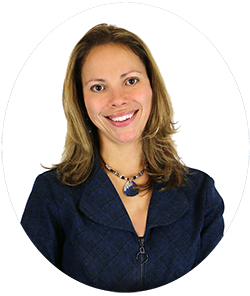 Our next workshop in the Grow Your Business Series will be on the topic of "Adversity-Proof Your Business!" presented by Kristie Stocker, Award-Winning Keynote Speaker, Success Coach, and Leadership Consultant. Is your business built to withstand unexpected challenges? Whether you're ready for it or not, adversity hits everyone and without an "inside-out" problem-solving approach to get through it, most businesses will fail. In this interactive and story-based message, you'll learn how to keep moving in the right direction (even when it's painfully hard); deliver higher client experience; remove blocks that stifle growth; and create an action plan with next steps to get back on track quickly, efficiently, and profitably. Register today and say "goodbye" to setbacks and "hello" to massive success!
About Kristie Stocker: Kristie is an award-winning keynote speaker, success coach and leadership consultant. She's also CEO of Kinetik Edge LLC, a leadership coaching and training company that works with driven professionals and executives who want to boost profits, gain productivity and build an unshakeable leadership advantage. She's been teaching and mentoring driven professionals since 2002 on how to advance their selfleadership skills and take their success to unbelievable levels. Her clients like Bosch, Lockheed-Martin Leadership Association and Institute of Management Accountants know Kristie as the expert in helping them become excuse-breaking, fear-crushing, goal-exceeding leaders. When she's not conducting leadership retreats or coaching high-achievers to become sought-after leaders, she's helping thousands of audience members create the purpose-filled life they've always wanted.
Date:

Wednesday, September 21, 2022

Location:

Downriver Community Federal Credit Union
(enter through Community Room entrance at rear of building)
15261 Trenton Road
Southgate, MI 48195

Time:

8:00 a.m. Registration and Breakfast.
8:20 a.m. to 10:00 a.m. Introductions and Workshop

Speaker:

Kristie Stocker - Award-Winning Keynote Speaker, Succes Coach, and Leadership Consultant (www.kristiestocker.com)

Registration:

$5.00 includes breakfast, networking, and workshop
(FREE for DCFCU Members--use code "dcfcu")

UPCOMING EVENTS AND WORKSHOPS:
Learn & Grow Workshops
Did you miss one of our recent Grow Your Business Workshops? You can watch it here!
Go to main navigation