Downriver Toastmasters
If you're ready to practice public speaking, improve your communication, and build leadership skills, check out the Downriver Toastmasters Club, hosted by Downriver CU!
We meet on the 2nd and 4th Thursday from 12:00 Noon to 1:00 pm. Everyone is welcome to visit so that they can learn more about whether this organization is right for you!
All meetings will be held in Downriver CU's Community Room (15261 Trenton Rd., Southgate - entrance at the rear of the building, off the patio). Here's the schedule of our upcoming meetings:
What's in it for you?
Improved communication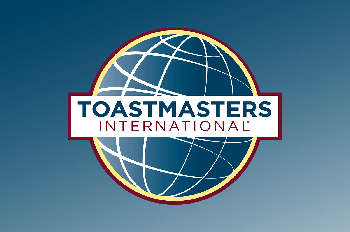 Toastmasters will give you the skills and confidence you need to effectively express yourself in any situation. Whether you are a manager, student, young professional, career advancer, or looking to make an impact in your community, Toastmasters is the most efficient, supportive, enjoyable, and affordable way of gaining great communication skills. You'll improve your interpersonal communication and be more persuasive and confident when giving speeches.
Building leadership skills
While some are born confident, charismatic leaders, others must work to develop their leadership skills. Through Toastmasters, you'll gain the practice to become the leader and speaker you want to be. You will also sharpen your management skills, become a better negotiator, gain trust, and inspire your team. Learn to be decisive!
The Downriver Toastmasters is a part of Toastmasters International, a nonprofit educational organization that offers a proven education program that helps improve communication and build leadership skills. The organization's membership exceeds 358,000 in more than 16,800 clubs in 143 countries. Since 1924, Toastmasters International has helped people of all backgrounds build confidence as speakers and leaders. Watch the video below to learn more!
Go to main navigation