VISA Debit Card
An "electronic check card" and ATM card ALL-IN-ONE! You can use your VISA Debit Card in ATMs to access your Credit Union checking, prime shares, special savings, and line of credit accounts. Plus, you can enjoy "debit card" convenience by using your debit card as an "electronic check card" when making retail purchases, as long as the merchant accepts VISA. A Debit Card from Downriver CU can save you time and money by eliminating credit card finance charges, buying fewer checks and carrying less cash for greater security.

You'll have the freedom to buy what you need with the peace of mind knowing that any funds that exceed your checking account balance will automatically be drawn from your existing overdraft accounts, such as Line of Credit or Savings accounts to cover the purchase. Apply now for your VISA Debit Card.
For after-hours assistance, please contact the VISA hotline at 800-754-4128
*APY refers to Annual Percentage Yield.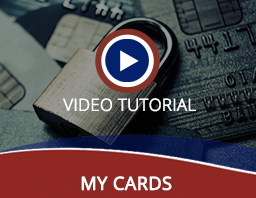 Go to main navigation