Workshops & Events
Learn & GROW WORKSHOP SERIES.
DCFCU is committed to helping our members increase their knowledge so that they can achieve success in both their individual and business lives. Our Grow Your Business Series was started back in February 2008 as a way to help people grow their business in the face of a challenging economic environment. This series features a variety of topics, presented by local, national, and international personal and business growth experts each month.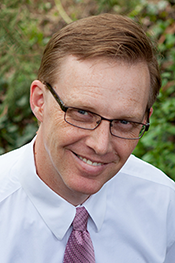 Our 2021 Grow Your Business Series continues with an amazing workshop on the topic of "Creating Connections with Success!" presented by Greg Peters, Founder of The Reluctant Networker LLC and Author of "Hello and a Handshake: A Reluctant Networker's Guide to Survival and Success at Your Next Business Gathering."
Networking is useless! Well, that is unless you need to develop a stronger organization, connect with potential employees or vendors, create powerful strategic relationships, increase your sphere of influence, or increase your bottom-line sales results. If any of these goals are important to you, this session will give you the techniques and tactics to succeed in connecting with other human beings. Participants will learn not only how to make first connections, but the tools to turn those five-minute conversations into long-term, profitable relationships. Take a look at the most successful people in the world and you'll see that they surround themselves with connections that can take them where they want to go. Networking is not just for sales. It's for anyone who wants to lead a life of significance.
About Greg Peters: Have you ever felt a little "reluctant" when it comes to networking? Greg Peters understands. A computer programmer by training, he was the original reluctant networker. Through study, practice, and lots of trial and error, he has been able to transform himself into a true networking professional, using the skills he learned to build a thriving Web development business. Now, as the founder of The Reluctant Networker, LLC, Greg coaches individuals, trains staff, and presents to associations and other groups on how to get past their reluctance and start building better connections and stronger networks. He is a past Chapter President of the National Speakers Association and the author of Hello and a Handshake: A Reluctant Networker's Guide to Survival and Success at Your Next Business Gathering.
Due to current COVID19 guidelines this will be a "hybrid" workshop (both IN-PERSON and ONLINE). In-person attendance will be limited to 25 people so be sure to specify your attendance choice on the Registration Form. RSVP today to participate!
Date:

Wednesday, June 16, 2021

Location:

Downriver Community Federal Credit Union
(enter through Community Room entrance at rear of building) 15261 Trenton Road
Southgate, MI 48195

This meeting will be held both ONLINE and IN-PERSON (please specify which on the Registration Form)

Time:

8:00 a.m. Registration and Breakfast (for those attending in-person)
8:30 a.m. to 10:00 a.m. Introductions and Workshop (Online attendees should log in by 8:25 a.m. so we can start on time)

Speaker:

Greg Peters - Founder of The Reluctant Networker LLC and Author of "Hello and a Handshake: A Reluctant Networker's Guide to Survival and Success at Your Next Business Gathering." (www.thereluctantnetworker.com)

Registration:

$5.00 includes breakfast (in-person only), networking, and workshop
(FREE for DCFCU Members--use code "dcfcu")

UPCOMING EVENTS AND WORKSHOPS:

Learn & Grow Workshops
Go to main navigation