Workshops & Events
Learn & GROW WORKSHOP SERIES.
DCFCU is committed to helping our members increase their knowledge so that they can achieve success in both their individual and business lives. These workshops were started as a part of our Grow Your Business Workshop Series back in February 2008 as a way to help people grow their business in the face of a challenging economic environment. This series features a variety of topics, presented by local, national, and international personal and business growth experts each month.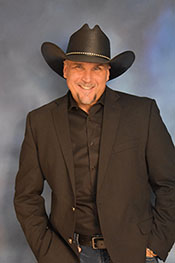 Our next workshop in the 2018 Grow Your Business Series will be on the topic of "Living the Outstanding Life" by John Dmytryszyn, "The Motivational Cowboy", Author, Artist, and Motivational Speaker.
Johnny D impacts audiences throughout the United States with his outstanding message on the theme of "Living the Outstanding Life." Through dynamic stories, inspirational facts, and personal experiences, Johnny D delivers gripping, life-changing solutions that leave his audiences feeling excited, empowered, and ready to experience life the way it was meant to be lived. Space is limited so RSVP today!
Date:

Wednesday, April 18, 2018

Location:

The Guidance Center's "Center for Excellence"
13111 Allen Rd., Bldg. #2
Southgate, MI 48195 48180

Time:

8:00 a.m. to 10:00 a.m.

Speaker:

John Dmytryszyn--Author, Artist, and Motivational Speaker
wwww.MotivationalCowboy.com

Registration:

Only $5.00! Registration includes continental breakfast, networking, and workshop (FREE for members of Downriver Community Federal Credit Union--use code "dcfcu")

UPCOMING EVENTS AND WORKSHOPS:
Learn & Grow Workshops

Go to main navigation