Workshops & Events
Learn & GROW WORKSHOP SERIES.
DCFCU is committed to helping our members increase their knowledge so that they can achieve success in both their individual and business lives. Our Grow Your Business Series was started back in February 2008 as a way to help people grow their business in the face of a challenging economic environment. This series features a variety of topics, presented by local, national, and international personal and business growth experts each month.
Our next workshop in the 2021 Grow Your Business Series will be on the topic of 7 Steps for Creating an Effective Digital Marketing Plan with our guest speaker, Melissa McClary Davis, Digital Marketing Expert and Founder/CEO of Wise Digital Marketing.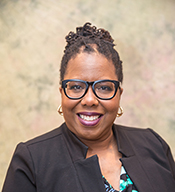 Keeping up with the latest trends in digital marketing can be an exhausting task. This workshop will help you gain a good understanding of what's currently working in digital marketing and what trends to be on the lookout for in the future. The benefits can be enormous for both your career and your business! You'll be challenged with the question of whether or not you really need to make the transition to a digital marketing strategy and you'll learn the 7 steps that are critical for creating an effective digital marketing plan. RSVP today to reserve your opportunity to participate either In-Person or Online.
Our presenter, Melissa McClary Davis, is the Founder and CEO of Wise Digital Marketing. As a leading expert in the digital marketing industry, she has over 25 years of experience helping people demystify the marketing process and navigate the fast-changing digital marketing environment. Melissa has worked with a wide range of industries to improve their digital marketing experience, including Fortune 500 companies such as Coca-Cola, AT&T, Ford, State Farm, General Motors, Hallmark Cards, Lane Bryant, Best Buy, Facebook and Instagram. Her passion for problem-solving and teaching has led her to provide her top tier marketing consulting services to small business owners so they can amplify their brand identity, scale their businesses, and maximize their community impact. In her spare time, she enjoys having heated discussions on geeky, sci-fi topics with her husband, daughter, and son.
Due to current COVID19 guidelines this will be a "hybrid" workshop (both IN-PERSON and ONLINE). In-person attendance will be limited to 25 people so be sure to specify your attendance choice on the Registration Form. RSVP today to participate!
Date:

Wednesday, April 21, 2021

Location:

Downriver Community Federal Credit Union
(enter through Community Room entrance at rear of building) 15261 Trenton Road
Southgate, MI 48195

This meeting will be held both ONLINE and IN-PERSON (please specify which on the Registration Form)

Time:

8:00 a.m. Registration and Breakfast (for those attending in-person)
8:30 a.m. to 10:00 a.m. Introductions and Workshop (Online attendees should log in by 8:25 a.m. so we can start on time)

Speaker:

Melissa McClary Davis - Digital Marketing Expert and Founder/CEO of Wise Digital Marketeting (www.wisedigitalmarketing.com)

Registration:

$5.00 (includes breakfast, networking, and workshop)
(FREE for DCFCU Members--use code "dcfcu")

UPCOMING EVENTS AND WORKSHOPS:

Learn & Grow Workshops
Go to main navigation