Workshops & Events
Learn & GROW WORKSHOP SERIES.
DCFCU is committed to helping our members increase their knowledge so that they can achieve success in both their individual and business lives. These workshops were started as a part of our Grow Your Business Workshop Series back in February 2008 as a way to help people grow their business in the face of a challenging economic environment. This series features a variety of topics, presented by local, national, and international personal and business growth experts each month.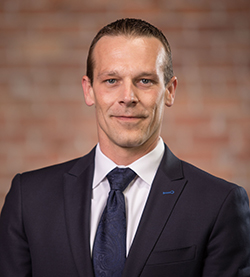 Our next workshop in the 2020 Grow Your Business Series will be given by Jay Johnson, Speaker, Trainer, and CEO at Coeus Creative Group, on the topic of "SOLD: A Behavioral Approach to Sales and Marketing" Did you know that customers have more purchasing options than ever before? In this competitive era, it is crucial for your business to understand customer behavior, predict their buying patterns, control the message, and influence their decision-making. In this provocative and interactive workshop, participants will explore the emerging concept of Behavioral Intelligence as it applies to marketing and sales. Participants will also learn how to translate their own behavioral drivers and styles into effective, well-crafted sales and marketing messages, leading to business growth and increased profits! Space is limited so RSVP today!
Date:

Wednesday, February 19, 2020

Location:

The Guidance Center's "Center for Excellence" Hall
13111 Allen Rd., Bldg. 2
Southgate, MI 48195

Time:

8:00 a.m. to 10:00 a.m.

Speaker:

Jay Johnson--Speaker, Trainer, and CEO at Coeus Creative Group
www.coeuscreativegroup.com

Registration:

Only $5.00 (Includes breakfast, networking, and workshop; FREE for DCFCU Members!--use code "dcfcu")

UPCOMING EVENTS AND WORKSHOPS:

Learn & Grow Workshops
Go to main navigation