Workshops & Events
Learn & GROW WORKSHOP SERIES.
DCFCU is committed to helping our members increase their knowledge so that they can achieve success in both their individual and business lives. Our Grow Your Business Series was started back in February 2008 as a way to help people grow their business in the face of a challenging economic environment. This series features a variety of topics, presented by local, national, and international personal and business growth experts each month.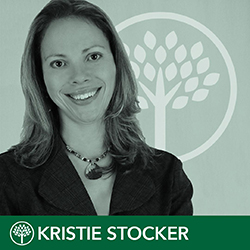 Our 2020 Grow Your Business Series will resume with an exciting workshop presented by Kristie Stocker, Leadership Expert and Success Coach, on the topic of "How to Build Momentum and Become Unstoppable!" Do you concentrate mainly on the external aspects of your product? Most people do, but the highly successful ones put more internal emphasis on their purpose. You will learn how to achieve goals quicker with a proven, step-by-step method that aligns with your business vision and purpose allowing you to build the momentum you've been craving! Not only will you learn how to create awesome goals, you'll learn how to polish up your self-leadership skills too—only then will you see explosive business growth! Warning: this session will challenge your thinking, but the good news is, you'll walk away with concrete success principles and a goal creation framework that will make you unstoppable at anything you do. Space is limited to encourage physical distancing depending on current guidelines and restrictions. We will provide both in-person and online opportunities to participate. RSVP today to get your preferred choice!
Date:

Wednesday, July 15, 2020

Location:

Downriver Community Federal Credit Union
15261 Trenton Road
Southgate, MI 48195

Time:

8:00 a.m. to 10:00 a.m.

Speaker:

Kristie Stocker (Leadership Expert and Success Coach)
www.kristiestocker.com

Registration:

$5.00 for in-person workshop (includes breakfast, networking, and workshop); FREE for Online viewing
(FREE for DCFCU Members--use code "dcfcu")

UPCOMING EVENTS AND WORKSHOPS:

Learn & Grow Workshops
Go to main navigation