Workshops & Events
Learn & GROW WORKSHOP SERIES.
DCFCU is committed to helping our members increase their knowledge so that they can achieve success in both their individual and business lives. These workshops were started as a part of our Grow Your Business Workshop Series back in February 2008 as a way to help people grow their business in the face of a challenging economic environment. This series features a variety of topics, presented by local, national, and international personal and business growth experts each month.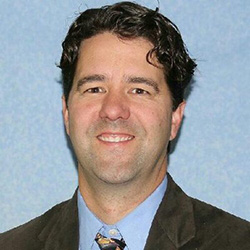 If you're an entrepreneur who wants to be more productive using your smartphone, then this month's workshop was created especially for you! Our speaker will be Tony Merlo, President of Smarter Phones LLC who will be speaking on the topic of "Smarter Phones for Business". He will be covering new apps and other cool things you can do with different smartphones, as well as what apps are available for using the cloud, invoicing, expense tracking, prospecting new customers, business card management, receiving payments, and building an online presence. Bring your smartphone, bring your questions, and get ready to learn the tips and tricks you need to do more with what you have! Space is limited so RSVP today!
Tony Merlo is the President of Smarter Phones, LLC, and has more than 15 years of experience working with mobile technology. His background includes working for Handspring/Palm, HP, Gateway and then Verizon Wireless before forming his own technology consulting and sales company in March 2011. He is serving on the Leadership Council of the Small Business Association of Michigan. His past experiences include membership in the Mobile Technology Association of Michigan and the Mobile in Education Advisory Council for the State of Michigan. He specializes in assisting businesses to utilize smartphones, tablets, beacons and other mobile devices to save time and increase sales and efficiency.
Date:

Wednesday, May 17, 2017

Location:

The Guidance Center's "Center for Excellence" Hall
13111 Allen Rd., Southgate, MI 48195

Time:

8:00 a.m. Registration, Breakfast, & Networking
8:20 a.m.-10:00 a.m. Introductions and Workshop

Speakers:

Tony Merlo -- President of Smarter Phones, LLC
www.Smarterphones.net

Registration:

Only $5.00! Registration includes continental breakfast, networking, and workshop (FREE for members of Downriver Community Federal Credit Union--use code "dcfcu").

UPCOMING EVENTS AND WORKSHOPS:

Go to main navigation