Benefits & Discounts
Membership Does Have Privileges!
As a member of Downriver CU, you have some great benefits and some exclusive discounts available to you! Before you make your next purchase, check out the list below to see if you could save some time and money by using your membership to its fullest.

Save money on your insurance with special discounts available for credit union members:

Life • Home • Auto

Save Time and Money by Shopping for your Next Car and Applying for a Loan Right Online!

Save up to $15 on TurboTax Federal!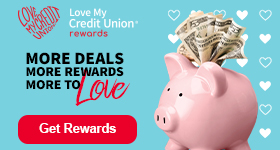 Go to main navigation