Our field-of-membership has changed!
All the benefits of membership are now available for your family and friends who live in Wayne or Monroe Counties!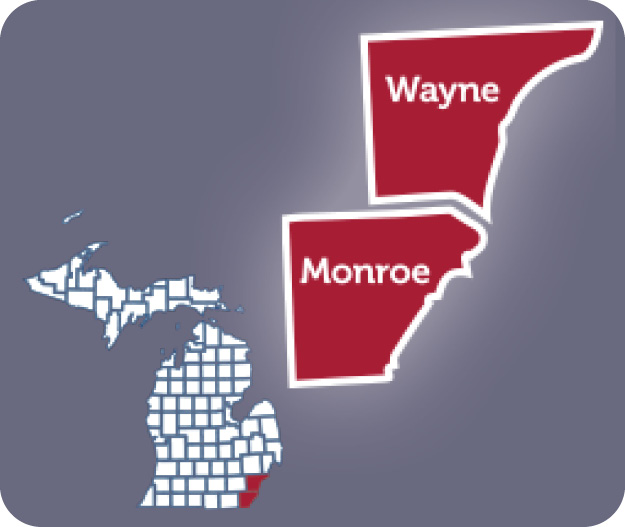 Downriver CU was granted approval by the National Credit Union Administration to expand its charter, and therefore its field-of-membership, to include those individuals who live, work, worship, or attend school in any part of Wayne or Monroe Counties. Under our previous field-of-membership, individuals and businesses who were not located directly within one of the specific 18 cities outlined in the Credit Union's charter were unable to join. This meant that family and friends who live in adjacent communities did not have the opportunity to utilize the full range of financial services that the Credit Union could provide.
You'll be the hero when you refer your family and friends!
If you have family and friends who want to accomplish great things, please tell them about us! Whether they want to save money for a future goal, borrow money when they don't seem to have enough, access their money wherever and whenever they need to, or get the resources they need to grow, Downriver CU has the expertise to help.
Switching your accounts to Downriver CU is simple!
Get started today by downloading our 3-Step Simple Switch Kit! This tool provides step-by-step instructions to open a new account and change over any direct deposits, automatic payments, or other transactions to your new account!

About Downriver Community Federal Credit Union
Go to main navigation