Workshops & Events
Learn & GROW WORKSHOP SERIES.
DCFCU is committed to helping our members increase their knowledge so that they can achieve success in both their individual and business lives. These workshops were started as a part of our Grow Your Business Workshop Series back in February 2008 as a way to help people grow their business in the face of a challenging economic environment. This series features a variety of topics, presented by local, national, and international personal and business growth experts each month.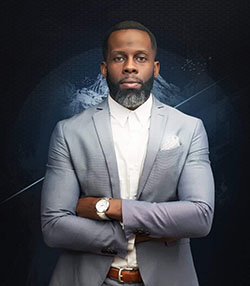 Our next workshop in the 2019 Grow Your Business Series will be presented by Robert Courtney (Brand Building Expert and Owner of Robert Courtney and Associates) on the topic of "Building a Strong Personal Brand."

Have you noticed how noisy social media has become? Among all the confusion, the overall behavior of people has progressively shifted from B2B and B2C to H2H, or Human-to-Human interaction. People want to connect with people to establish trust and credibility, and how they perceive you is determined by your personal brand. You can decide to control the narrative, or let others create it for you. We'll dig into the power of using online resources to make sure your personal brand accurately reflects who you are. We will also discuss the many ways a strong personal brand will create more opportunities for your business. Space is limited so RSVP today!
Date:

Wednesday, July 17, 2019

Location:

The Guidance Center's "Center For Excellence" Hall
13111 Allen Rd., Bldg. #2
Southgate, MI 48195

Time:

8:00 a.m. to 10:00 a.m.

Speaker:

Robert Courtney--Brand Building Expert and Owner of Robert Courtney & Associates
www.robertcourtneyandassociates.com

Registration:

Only $5.00! Registration includes continental breakfast, networking, and workshop (FREE for members of Downriver Community Federal Credit Union--use code "dcfcu")

UPCOMING EVENTS AND WORKSHOPS:

Learn & Grow Workshops
Go to main navigation