Workshops & Events
Learn & GROW WORKSHOP SERIES.
DCFCU is committed to helping our members increase their knowledge so that they can achieve success in both their individual and business lives. These workshops were started as a part of our Grow Your Business Workshop Series back in February 2008 as a way to help people grow their business in the face of a challenging economic environment. This series features a variety of topics, presented by local, national, and international personal and business growth experts each month.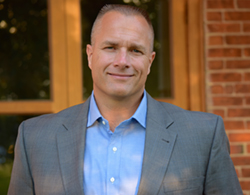 Our June Workshop in the 2019 Grow Your Business Series will be presented by Dave Sichterman (Leadership Coach, Consultant, and Owner of Arete 360 LLC) on the topic of "Strategies for Business Success."

For business leaders, there's an endless list of challenges to building a business. These include thinking of new ways to communicate with customers, setting goals, prioritizing action steps, getting unstuck, and staying focused. Strategies for Business Success is an engaging, interactive workshop where you will learn how to have more impactful conversation with your customers and you will be introduced to easy-to-use strategies and tools that you can apply to help you steadily grow your business! Space is limited so RSVP today!
Date:

Wednesday, June 19, 2019

Location:

The Guidance Center's "Center For Excellence" Hall
13111 Allen Rd., Bldg. #2
Southgate, MI 48195

Time:

8:00 a.m. to 10:00 a.m.

Speaker:

Dave Sichterman--Leadership Coach, Consultant, and Owner of Arete 360 LLC.
www.a360coach.com

Registration:

Only $5.00! Registration includes continental breakfast, networking, and workshop (FREE for members of Downriver Community Federal Credit Union--use code "dcfcu")

UPCOMING EVENTS AND WORKSHOPS:
Go to main navigation