Youth Programs
This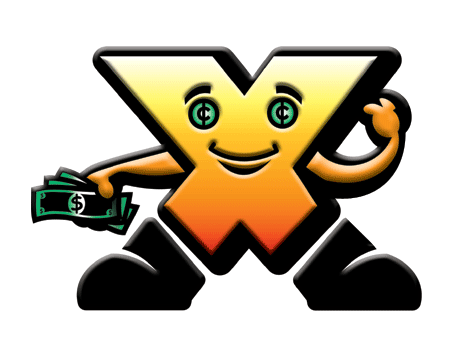 is a fun-filled financial learning program for the younger members of DCFCU. With the help of Max Cent, our X-Treme Team leader, Credit Union members ages 19 and under will learn the importance of saving responsibly and planning for the future.
X-Treme Team Savings Account
Membership in the X-Treme Team begins with a regular share account with an initial deposit of at least $5.00. This account pays the same quarterly dividends as our regular share accounts. You can also open other savings accounts and name them as you please for special purposes. For example, you could open a "Bike Account" or "Car Account" to save for these special purchases separate from your regular savings account.
X-Treme Team Welcome package
New X-Treme Team members receive a special welcome package containing:
Membership card
Rewards punch card*
Passbook
Earnings chart
and a FREE gift!
*Your rewards punch card is punched by a staff member every time a deposit is made, or a service award is presented. When the card is filled (five punches per card), it is submitted into a quarterly drawing for prizes. Multiple cards can be entered into each drawing.
Go to main navigation